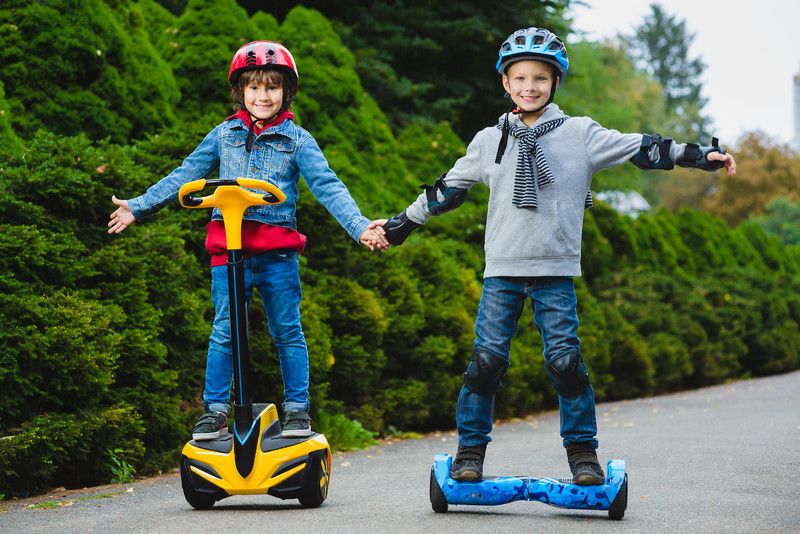 All kids love battery operated ride toys, and it is not hard to work out why.
Bikes, Scooters, Skateboards and Roller Skates are great, but there is something almost magical for a child to be able to experience the thrill of driving an electric vehicle around.
Kids love to imitate the behavior of adults and Battery operated riding toys allow them to pretend to be all grown up and drive around in a car, tractor, bike, or one of the many other available ride ons just like an adult would in a real life gas-powered version.
There are a huge variety of battery operated ride toys to choose from and it can be very confusing to parents. Not only are there lots of different types of electric vehicle to consider but, even once you have chosen the general type of product that is going to be best for your child, there are also usually quite a few products within that specific type to narrow down to one product.
I order to make this process a little easier, I have reviewed many of the most popular electric ride toys for kids. My website contains both individual product reviews and in-depth comparison reviews of similar products.
You can find those reviews in a number of different ways.
If you know the name of the product that you are interested in, you can use the search bar at the top right of this page.
You can also look through the menus at the top of the page to find products that are of a specific type or for a particular age group.
The youngest age that a child can possibly use a battery operated ride toy safely is about 1 year old. As your child gets older, there are more and more different types that might be suitable for them. You will find recommended age ranges for all of these products, but you will need to exercise your own judgment when deciding whether or not your child is ready to safely use a specific electric vehicle.
Whatever your child's age, I always recommend that they wear a suitable safety helmet at all times.
Toddler Battery Operated Ride Toys
There are some obvious limitations on the types of battery operated  ride toys that are suitable for use by toddlers.
Battery operated ride toys for toddlers will almost always have 3 or 4 wheels since most toddlers don't have good enough strength and balance to ride on 2 wheels.
The toddler options will also have pretty low top speeds and simple control mechanisms.
Battery Operated Ride Toys For Older Kids
Older Kids can choose from a much wider selection of electric riding toys.
Immediately after the toddler years, your child will probably be ready for a more powerful 3 or 4 wheel vehicle with more realistic control options.
Once they have learned to ride a bike or scooter that only has 3 wheels, they might even be ready to progress onto an electric scooter, electric go-kart, electric quad bike, or electric dirt bike.
At 8 years of age, they might even be ready to try out a hoverboard!
Battery Operated Ride Toys for Teenagers
There are some really cool battery operated ride toys for teenagers to choose from.
Many can reach speeds of between 10 and 15 miles per hour and have very realistic controls.
Hoverboards seem to be the new thing, but electric scooters and electric dirt bikes remain a very popular option too.
By the time your child reaches their teenage years, they will probably won't be that interested in 4-wheel ride ons any more. They seem to prefer the added thrill of trying to balance on 2 wheels rather than sitting in an electric car or go-kart.
Leave a Comment
I would love to hear from anyone that has anything constructive to say about Battery Operated Ride Toys.
Does your child own any battery operated ride toys? If so, which one do they have and what do you think of it?