Why Electric Ride Toys?
---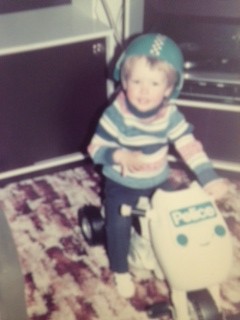 Quite simply, electric ride toys are the most fun that a kid can have on 2, 3, or 4 wheels.
Push Bikes, Scooters, Skateboards and Roller Skates are all great ways to have fun whilst exercising. Indeed, I love nothing more in life than to go on a long scooter ride with my 5 year old twin boys. We are fortunate to live near a wonderfully long network of smooth pathways meandering across the Town Moor that are just perfect for scooters. Despite the fact that I am fast approaching 40, I can often be seen following the boys on my very own push scooter – much to the amusement of passers-by!
But, however good push scooters are, nothing can beat the thrill of zooming around on a small battery-powered vehicle. Having watched some very cool kids on YouTube riding around on some Razor Electric Scooters, my boys have already put in their orders in. Since they have only just turned 5 years old, electric scooters won't be on Santa's list any time soon. But, as soon as they are old enough, I have a feeling that they will be scooting and go-karting from dusk until dawn.
My own passion for electric ride toys began at a very young age. In fact, the picture above shows me at 3 years of age proudly sitting astride my police motorcycle in 1977! Sadly, this particular vehicle was not battery powered, but if I pushed hard enough and made loud whirring noises i'm sure I could have fooled some of the neighbours.
The Purpose of this Website
---
There are a huge number of electric ride toys on the market today and it can be very confusing for parents and children that are looking to make a suitable purchase. Some of these toys can be pretty expensive and you need to be confident that you have a product that is suitable for your child's age and abilities, and that it is also going to function well for a long period of time.
I will be reviewing electric ride products and their accessories on this website with the aim of taking some of the hard work and stress out of your search for the perfect toy. There are lots of great products around, but there are also some truly awful ones – I want to help you by highlighting those that are good and those that are not so good.
Let me make it clear that all of my reviews are fully independent. I have not been provided with any free products to test (yet!), but if that ever does happen I will make sure that this is pointed out at the very beginning of the review. I have absolutely no financial interest in recommending one product over another.
So, good luck with you hunt for the prefect electric ride toy for your needs and I hope you find something on my website to help you out.
Further Information
---
I always love to receive feedback and questions about my website. If you have anything to contribute on the subject of electric ride toys, please leave a comment or send an email to kristian@electricridetoys.com